What happened on 23.1.13?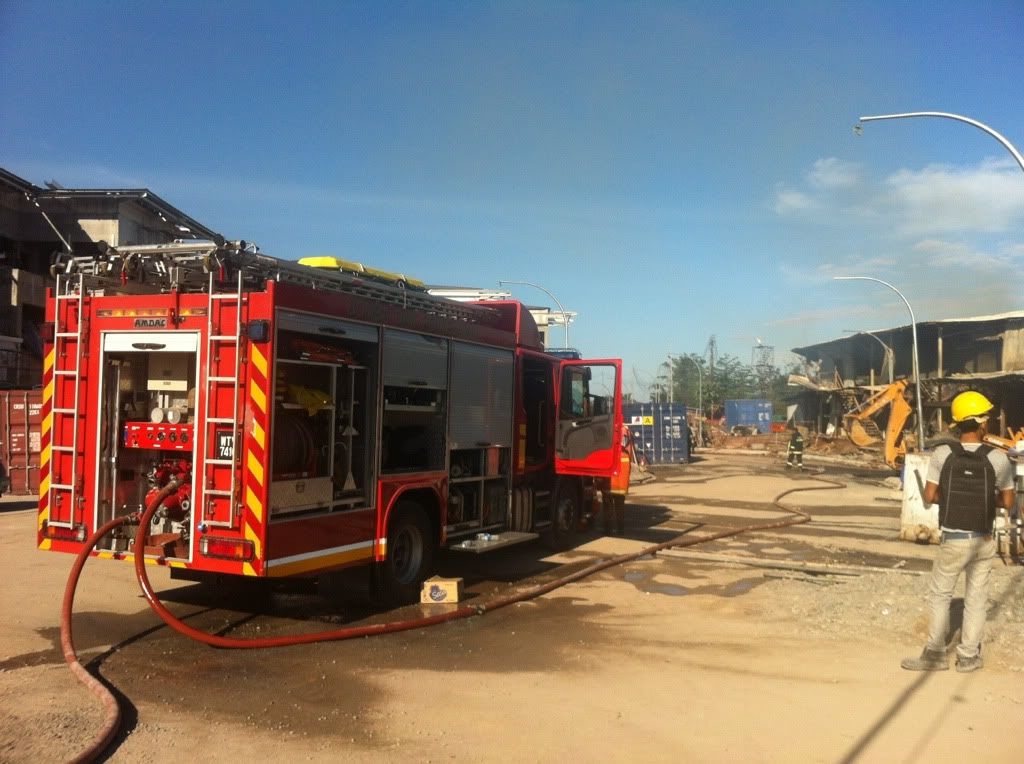 Yes, something burned down by a fire.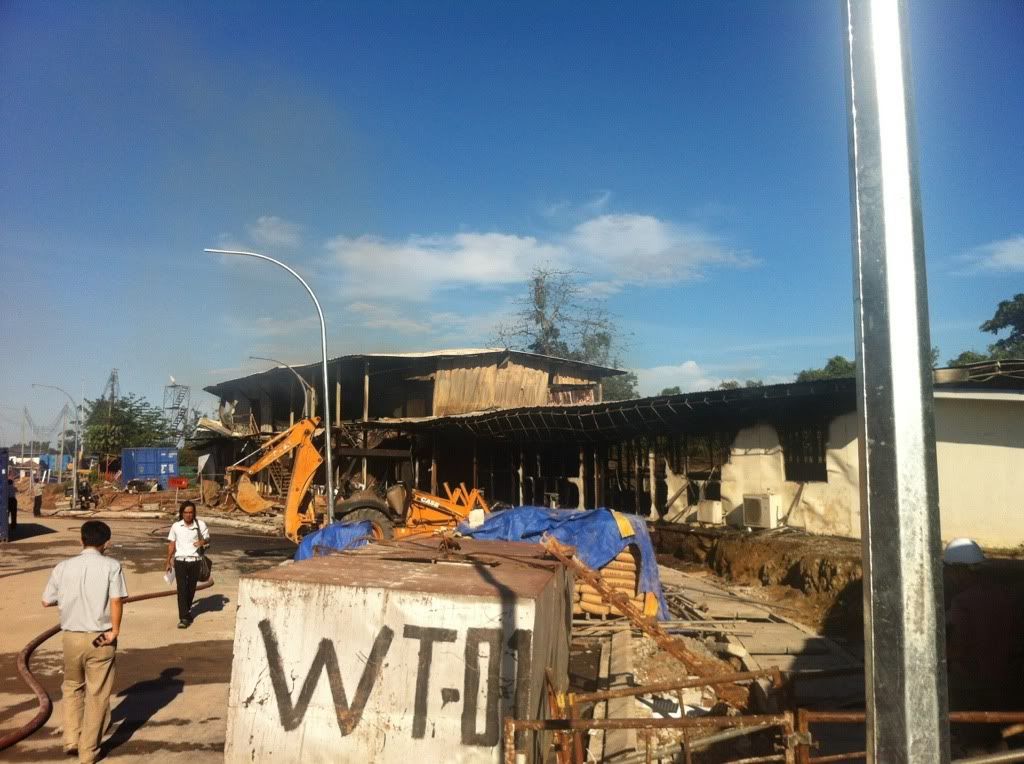 It was my site office.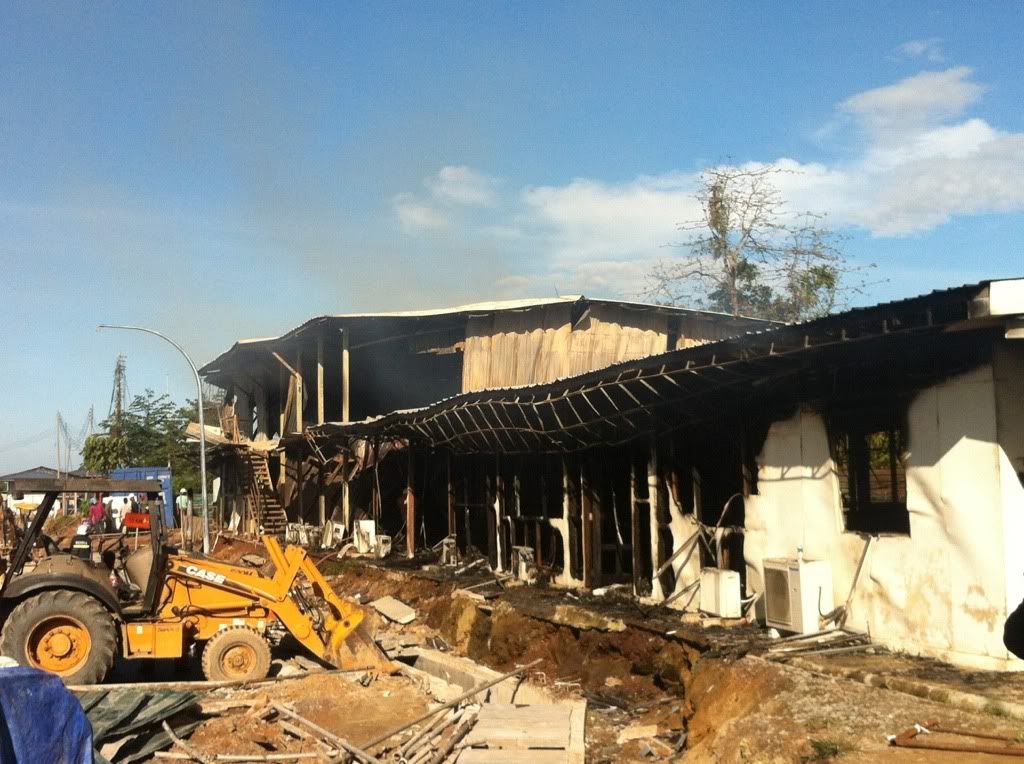 I received a call from colleague saying that the site office caught a fire and everything is gone.
I was like seriously? Is this april fool joke?
But it's still far from first of april.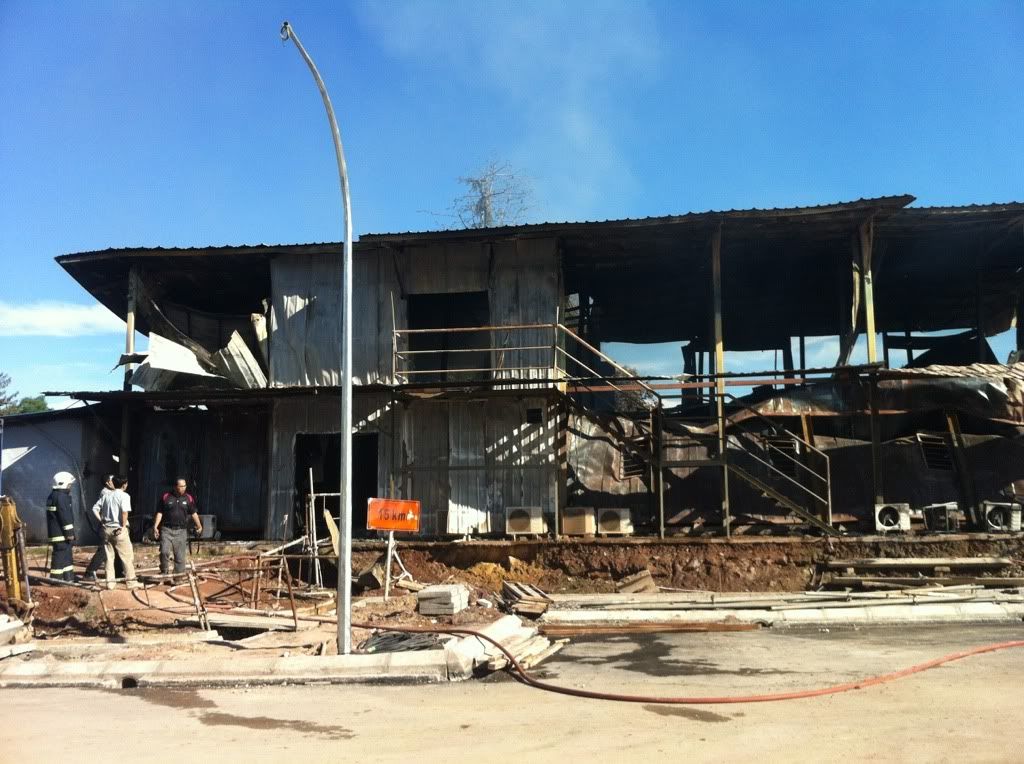 The fire started on 6am at somewhere near the second floor exit, reason unknown yet and burned everything down in half hour. Security guard claimed that they tried to extinguished the fire but the smoke at the only entrance/exit was too thick. They can't even get near the fire.
Despite of some minor losses of personal property which can be bought back and some other information in computer which can't be retrieved back, I'm actually feeling lucky that the fire started before working hour.
If it started 2 hours later which all of us work inside there, I can guarantee that we will be ALL DEAD.
The fire started on the location near the exit, spread so fast and swallow everything in half hour,if we're inside by the time we know it's fire, it will be too late.
There's no alternative exit and my office's windows are permanently sealed with grilled. There's no way for us to exit.
This time, I feel that death god just stood beside me with scythe on my neck but left me with no harm. It gives a chill on my back.
Lucky me.
What happened on today morning?
Woke up on 7.50am because of my loud alarm,
roll on my warm bed till 8am,
bath and be fully prepared to work on 8.15am,
went out to living room and my roommate who usually wake up very early
tell me it's PUBLIC HOLIDAY.
Kanasai!
I wasted one precious holiday by not sleep till afternoon, how wasteful!
-closedown-