Last year, I flew from KK to JB two days before TJM's wedding dinner which located in BM, Penang.
The purpose I flew to JB was so that I could carpool Frog's car and eat the way out from JB to Ipoh then finally to Penang.
After I landed at JB, they treated me some classy western food and beer, then walked to the opposite road just to eat satay and a big bowl porridge.
It's the first night of my trip and I ate for 2 days portion.
The next day after breakfast, we departed from JB and start our journey to Ipoh.
We stopped at Seremban just to buy these buns and other stuff that enough to feed a family of five for a week.
Then we munch ourselves to Ipoh. The buns really good though, fresh from oven, yummy yum.
Food, is the only reason I came back here, despite of many of friends in West Malaysia here.
I don't really miss them, you know, I miss the food here more.
Just kidding, I miss you guys.
As soon we arrived, CHOO brought us to a place I missed so much.
I remembered that time Fish was like....
WOW!!! Everything is so damn cheap here!
Everything looks so tasty here!!
Let's take a little bit of this and a little bit of that!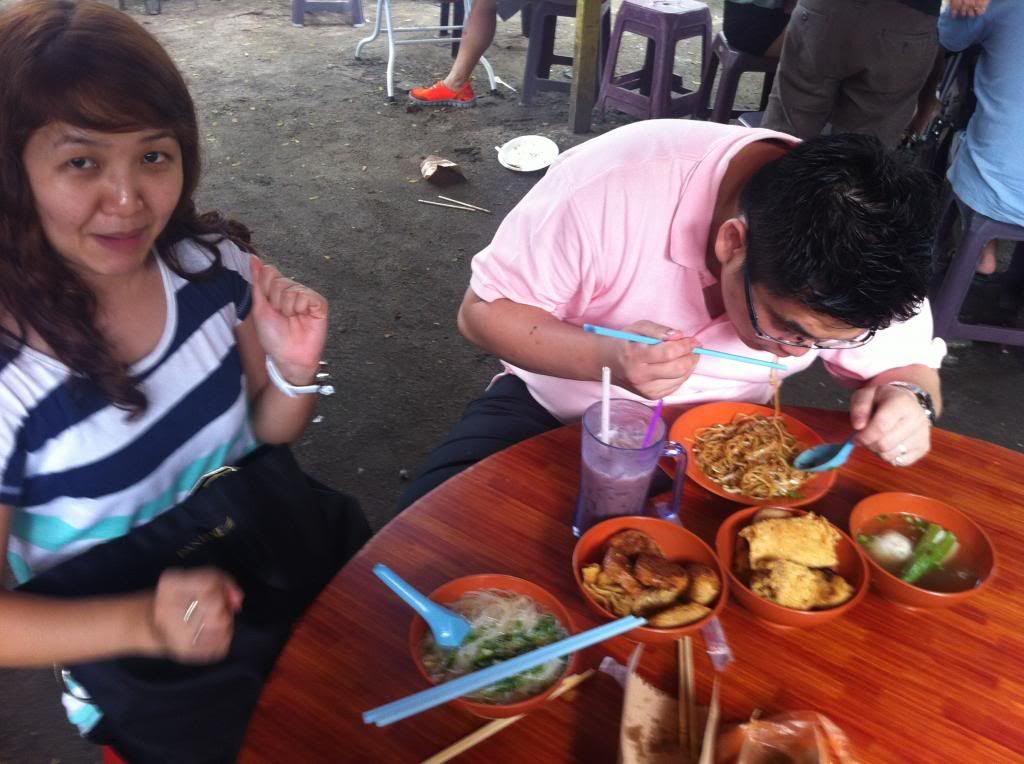 5 bowls of food for two of them! Well done, Fish!
Know what happen in the end?
Frog GOTTA EAT 'EM ALL!!!
No wonder his stomach never go away...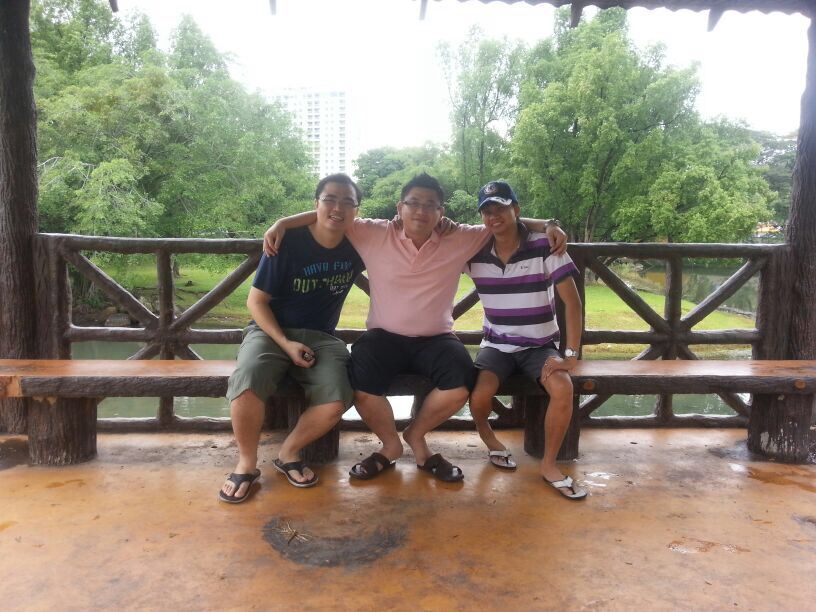 You see that? Did you see all that? Not sure should be happy or sad for him.
After stomach full of food, we should exercise by...
Climbing the staircases of some famous caves.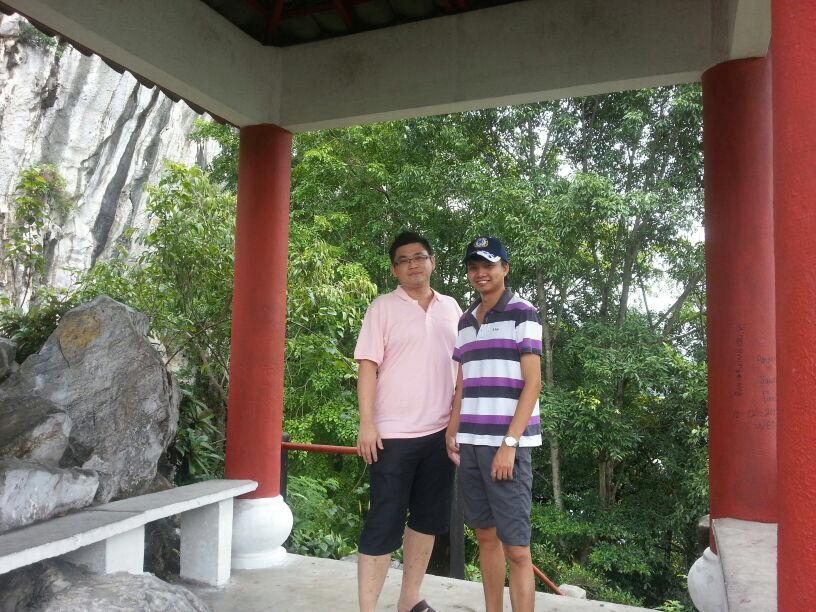 Dating in the park...
Or may be take some selfie.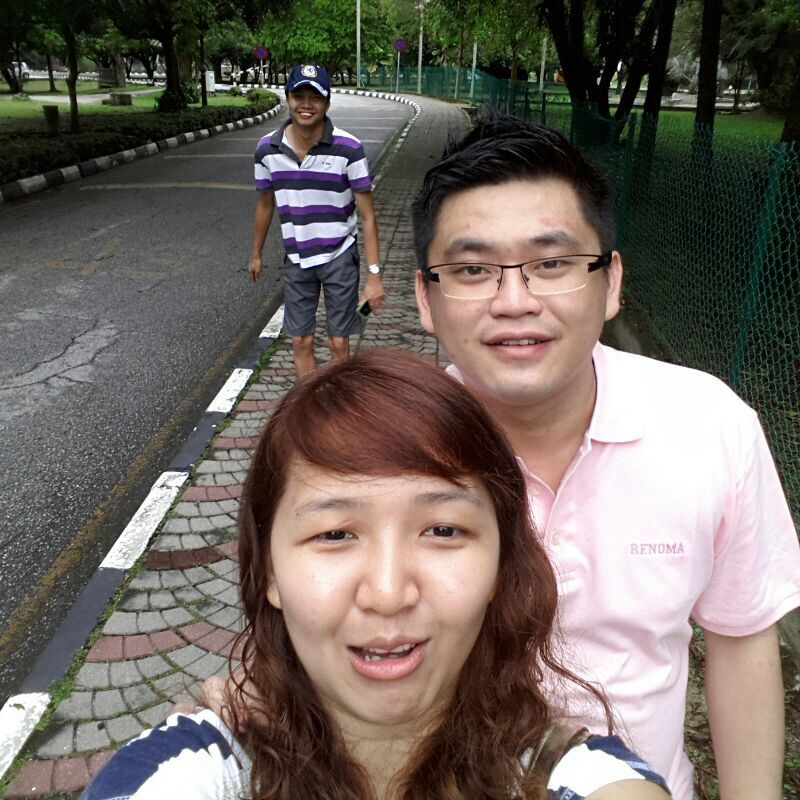 Dating?
Dating my ass.
Let me ruined them ALL!
Wahahahhaa.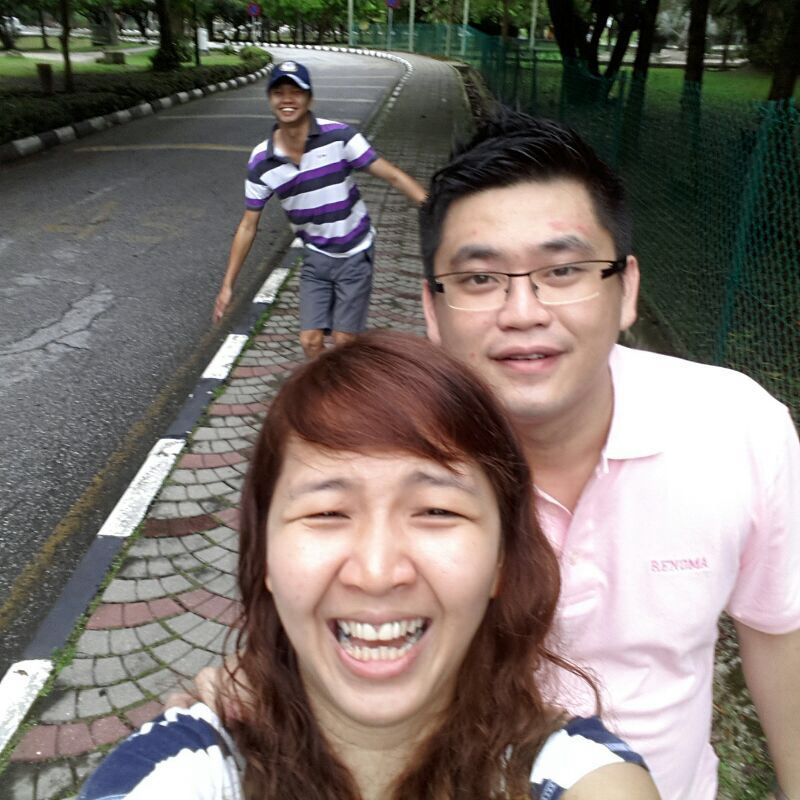 After did all sort of exercises, our stomach were still full of the food just now.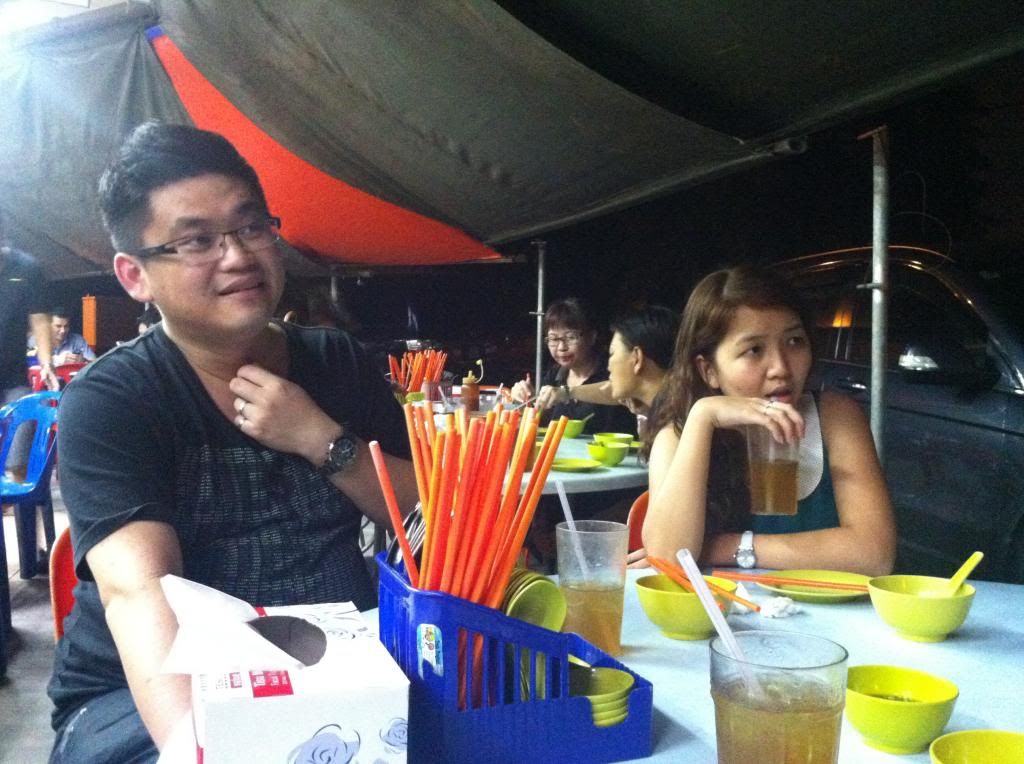 However, it's dinner time. No people skip dinner time in Ipoh. It's pantang!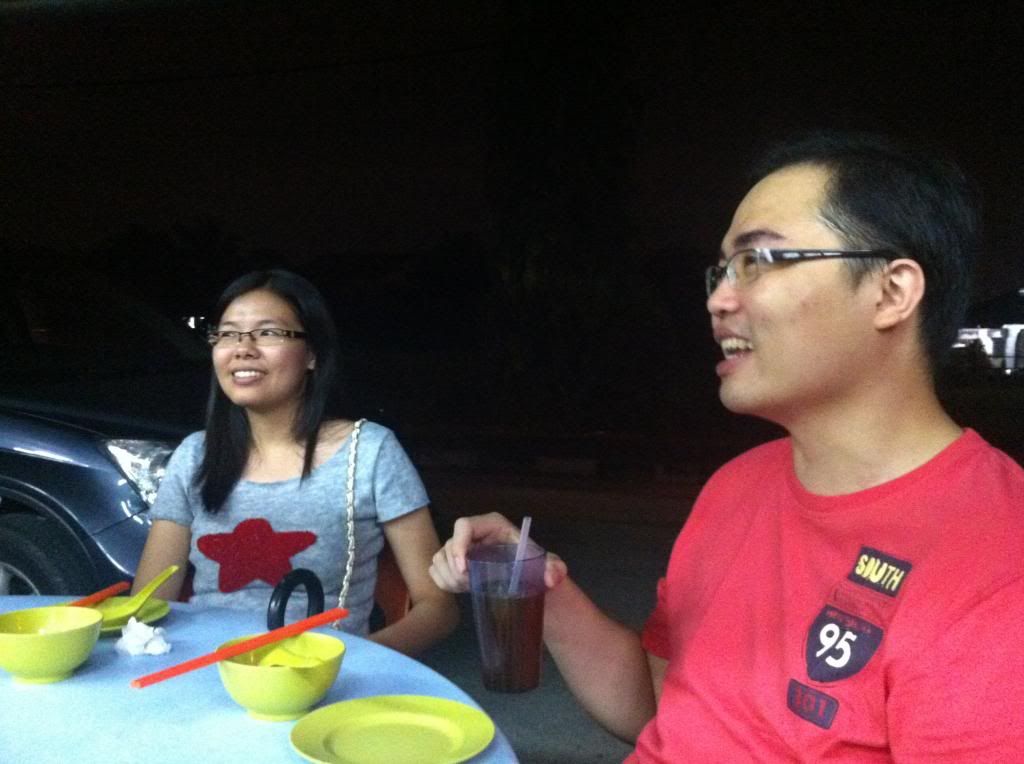 Some dish with tanghoon, crabs, and whatever things inside there. Doesn't matter, it's good!
Later that night, Ipoh friends like Kit and CKF pop out from nowhere to reunion, and play Jenga.
See how high is that Jenga? We are first class honor engineer, don't play play. We use our engineering knowledge to play this game.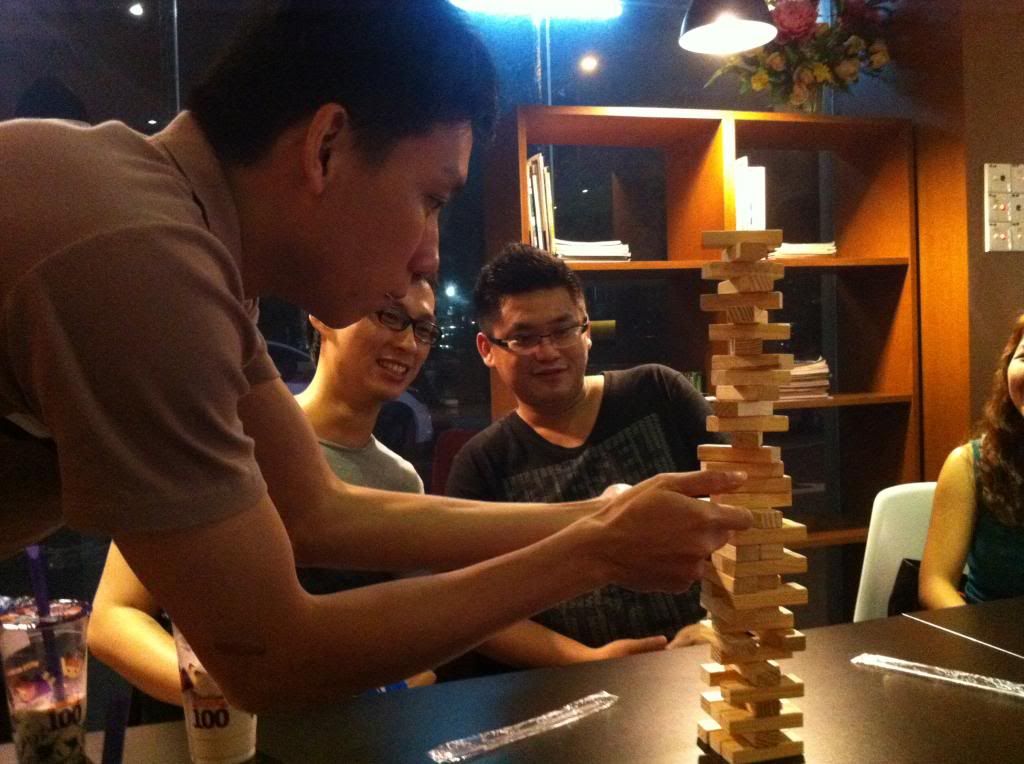 Some says we broke the record but we were too humble to register Guinness World Record.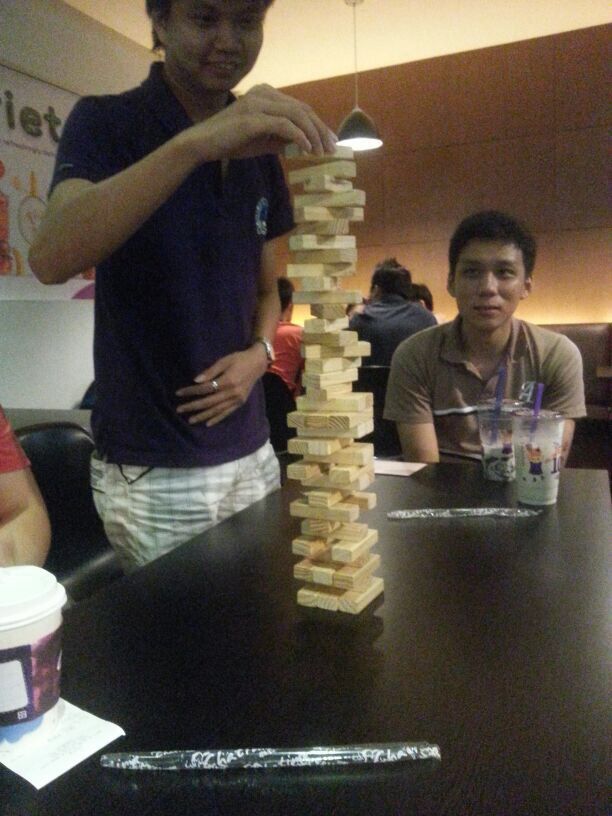 Next morning, we had our breakfast in a super crowded Dimsum kopitiam.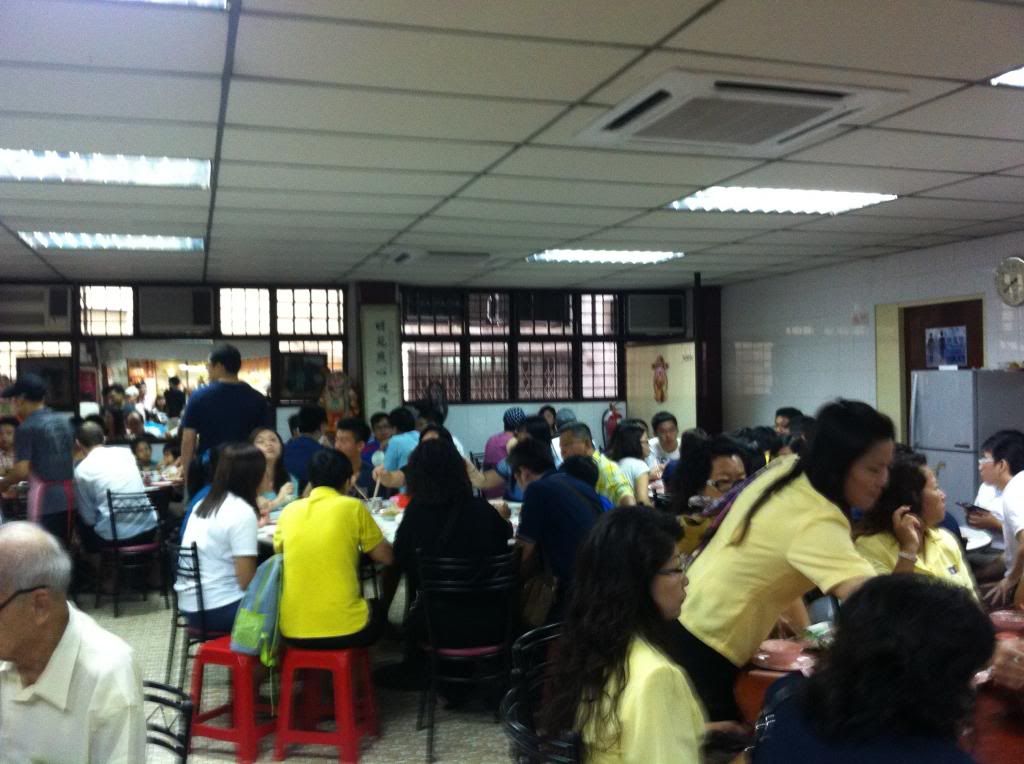 No Dimsum photos took by me but this is the best Dimsum shop according to CHOO.
After all the breakfast, we're ready to march to BM for TJM's wedding dinner.
Wait a minute! We forget something!
Of course, we need some food for the journey.
Let's go queue up to buy some egg tart so we will not hungry during our car journey from Ipoh to BM.
Various of egg tarts!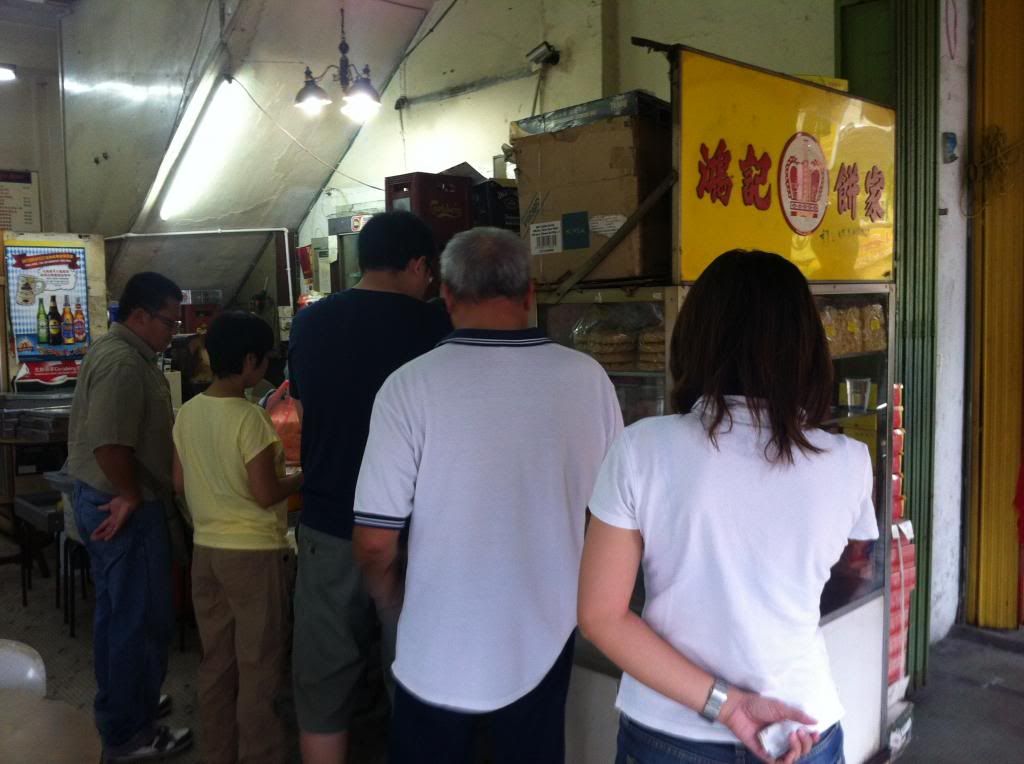 Seriously, I FUCKING LOVE IPOH'S FOOD!!!
-closedown-