Did I tell you I moved into my new house?
Just wanted to show you the packages delivered from China 6 months ago.
They're for my new house and now completely installed.
I bought around RM3k for these stuff.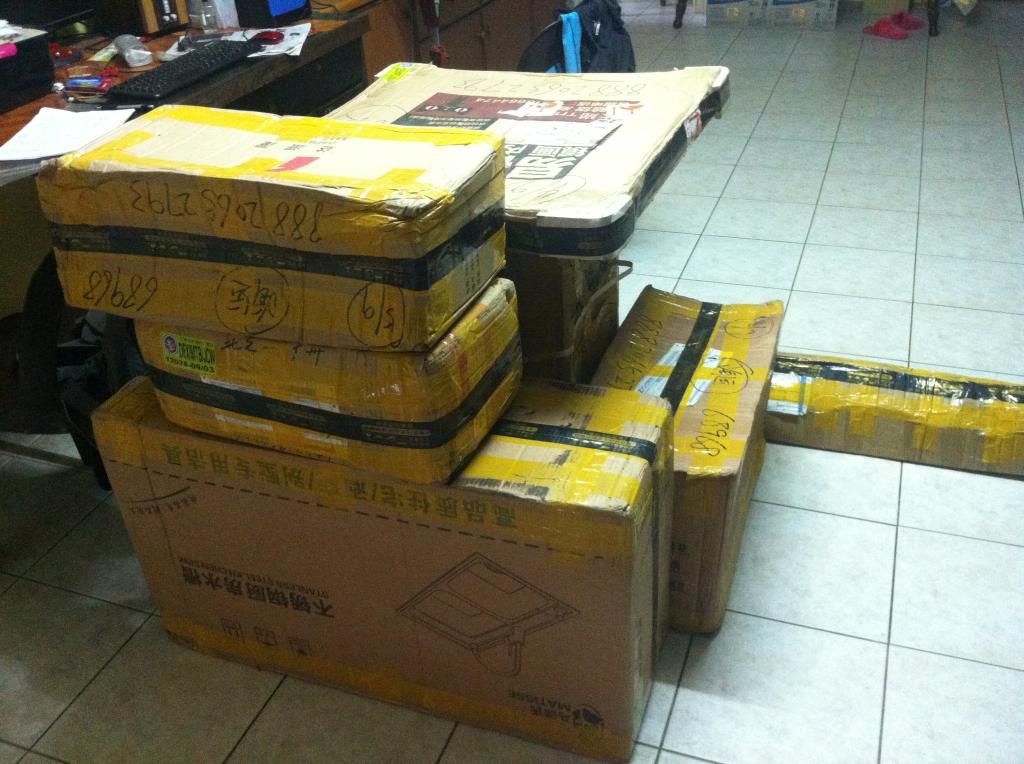 Second time I bought around RM1.2k and nowadays third time around RM600.
Nowadays, most of my house stuff bought from China and Lazada.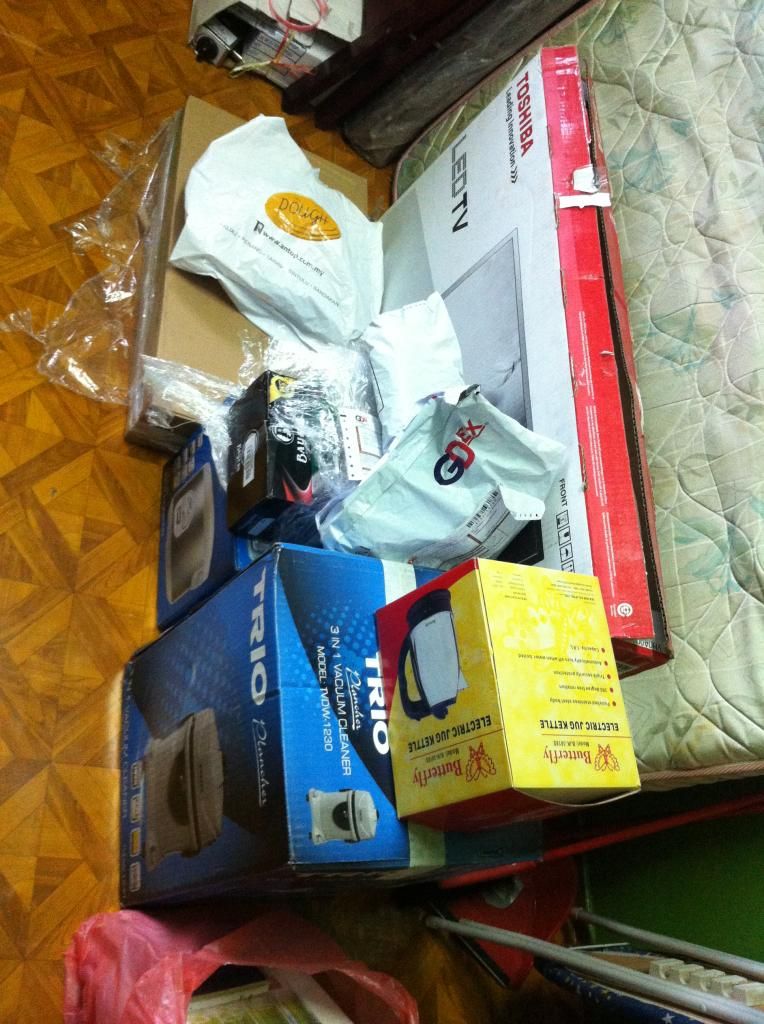 Most of the electrical appliances bought from Lazada, including my TV.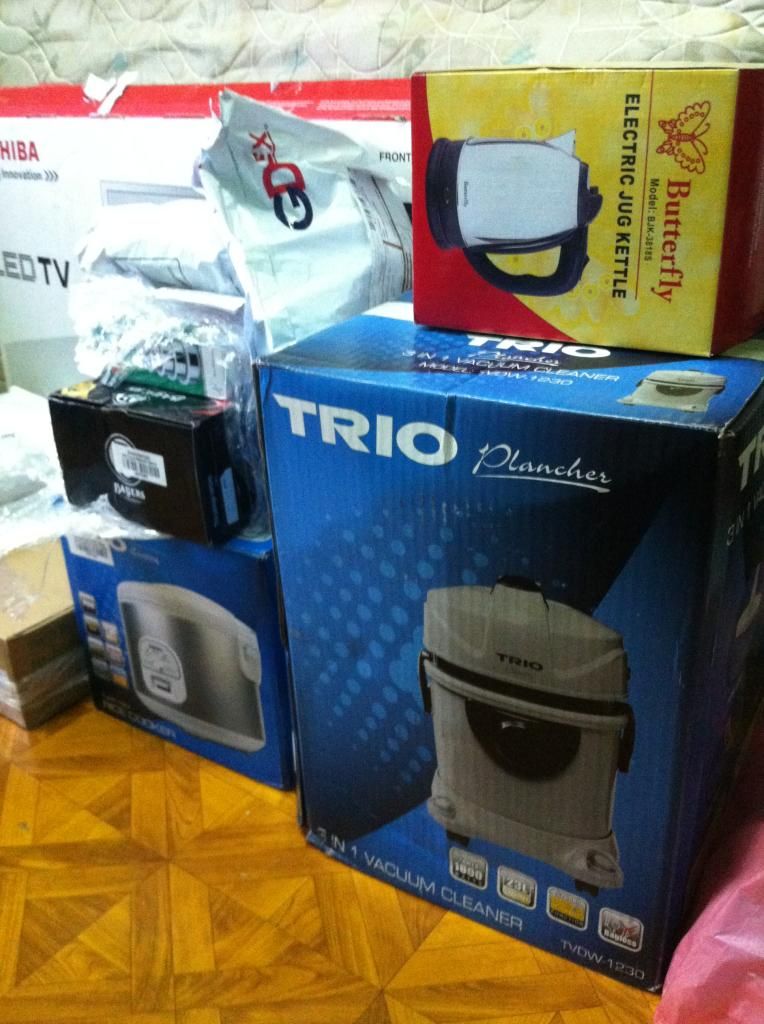 Will blog about my house after I arrange my photos so stay tuned!
Cheers.
-closedown-